publicaciones isi en el Centro de Astrobiología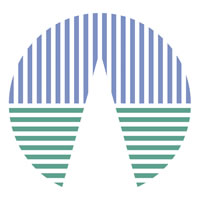 publicaciones isi y capítulos de libros

publicaciones ISI

I. Tanarro, B. Alemán, P. de Vicente, J.D. Gallego, J.R. Pardo, G. Santoro, K. Lauwaet, F. Tercero, A. Díaz-Pulido, E. Moreno, M. Agúndez, J.R. Goicoechea, J. M. Sobrado, J.A. López, L. Martínez, J.L. Domenech, V.J. Herrero, J.M. Hernández, R.J. Peláez, J.A. López-Pérez, J. Gómez-González, J.L. Alonso, E. Jiménez, D. Teyssier, K. Makasheva, M. Castellanos, C. Joblin, J.A. Martín-Gago, J. Cernicharo. Using radio astronomical receivers for molecular spectroscopic characterization in astrochemical laboratory simulations: A proof of concept. Astronomy & Astrophysics 609, A15 (2017)

Rogero, Celia; Chaffey, Benjamin; Mateo-Martí, Eva; Sobrado, Jesús; Horrocks, Benjamin; Houlton, Andrew; Briones, Carlos; Lakey, Jeremy; Martin-Gago, J. Silicon surface nanostructuring for covalent immobilization of biomolecules. The Journal of Physical Chemistry (2008), 112, 9308-9314

capítulos de libros

Muñoz Caro, G. M.; Martín-Gago, J. A.; Rogero, C.; Jiménez-Escobar, A.; Sobrado, J. M.; Atienza, C.; Puertas, S. The Interstellar Astrochemistry Chamber (ISAC). Advances in Geosciences, vol. 19: Planetary Science (2009), eds. A. Bhardwaj, Y. Kasaba, G. M. Muñoz Caro, T. Ito, P. Hartogh, C. Y. R. Wu, S. A. Haider. World Scientific Publishing Co., Singapore, (2010) 541–556.